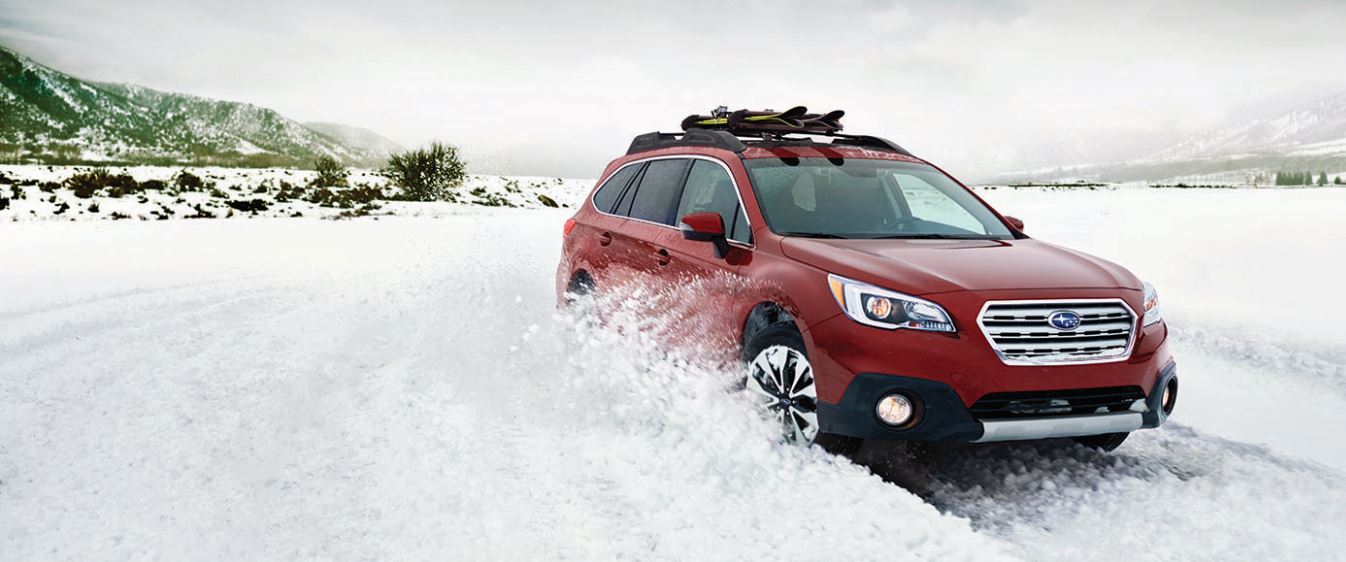 Prepare for the Season with Winter Tires from Saint J Subaru
Some things don't wait for anyone, and the Winter season in Vermont is one of them. At Saint J Subaru, we believe that you should be proactive when it comes to your Subaru so that when the inevitable first big snow hits, you are already set to drive. That's why we offer winter tires, as well as other parts and accessories, to help winterize your car. 
Why Winter Tires Are Crucial
Winter tires have their own grooves and tread designs that maximize traction in icy or slippery conditions. They're a specialty tire, which means that they are made solely for the season. If you already have all-wheel drive on your Subaru, then winter tires will only enhance the capabilities that come along with it, such as fast reaction time. Winter tires are made from a softer rubber that hugs the road more effectively, meaning that they are good in more than just the snow and ice. In cold weather, you will benefit from winter tires regardless of what road you are on.
More Tips on Winterizing
While it's a crucial step, there is more to winterizing your vehicle than just changing the tires. Here are some steps you should also consider taking.
Get your oil changed, or check if you should get a thinner oil that is better suited for low temperatures.
Check to see if your wiper blades need replaced, or if you need to switch to freeze-resistant wiper fluid.
Have your battery and any associated cables and fluid inspected to ensure they're up to par.
Get a remote start so you can heat up your car in advance (no one wants to be stuck outside of a frozen vehicle)!
Saint J Subaru has all you need to make your car snow-ready. Inquire with our specialists for further details.
Deals and Service in Saint Johnsbury
Don't miss out on great deals. Be sure to browse our Parts Specials to see if any of our discounts or coupons apply to you. With deals on snow tires, remote starters and more, you will be able to winterize without breaking the bank.
Get your winter preparation in order. Chat with one of our parts specialists by calling 888-377-1060 or stopping by our Saint Johnsbury location today. You can also conveniently book a service appointment online, so you can get your Subaru in as soon as possible. Winter doesn't wait, and neither should you.