Saint J Subaru Can Help You Keep Your Car Healthy with Regular Multi-Point Inspections
Is your Subaru due for a checkup? Here at Saint J Subaru, our team can perform complimentary multi-point inspections to help you keep your car in tip-top shape. Regular multi-point inspections can be the key to spotting minor issues before they get worse and turn into major ones, so we highly recommend treating your car to regular service here at our Subaru dealership. We'll be happy to set aside some time at our service center to take a closer look at your Subaru and make sure that everything is working as it should!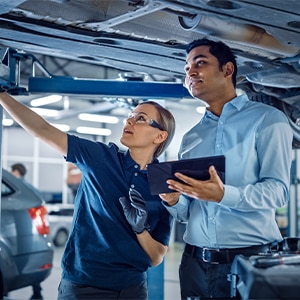 When Should I Schedule a Multi-Point Inspection?
Generally, the best time to schedule a multi-point inspection is when the seasons change. Changes in the weather and driving conditions can take their toll on your vehicle, so it's a good idea to have your car checked to ensure that it isn't showing signs of damage or other problems that could turn into pricey repairs. Scheduling inspections at your car's regular service intervals is also a great way to stay on top of your car's condition.
By scheduling regular multi-point inspections, you give our team of Subaru experts the opportunity to take a close look at your car's various systems and moving parts. We can uncover and address minor issues, which can help you save money in the long run by helping you avoid bigger problems that could lead to pricey repairs.
We're Also Equipped to Handle Check Engine Light Diagnostics
If your check engine light is on, don't worry. Proper diagnosis is important to finding the RIGHT fix to get you back on the road as quickly as possible. Investing in Subaru Certified Service with the special tools and equipment needed to run check engine light diagnostics allows your Subaru to get back on the road, safe and sound. So, if your check engine light comes on, be sure to give us a call.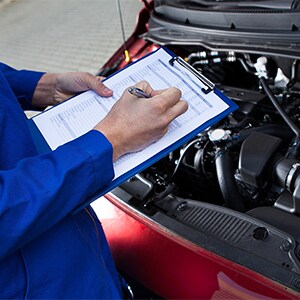 If you have any questions about our multi-point inspection or check engine light services, please don't hesitate to reach out!
Schedule Service
Hours
Monday

8:00AM-6:00PM

Tuesday

8:00AM-6:00PM

Wednesday

8:00AM-6:00PM

Thursday

8:00AM-6:00PM

Friday

8:00AM-6:00PM

Saturday

8:00AM-4:00PM

Sunday

Closed